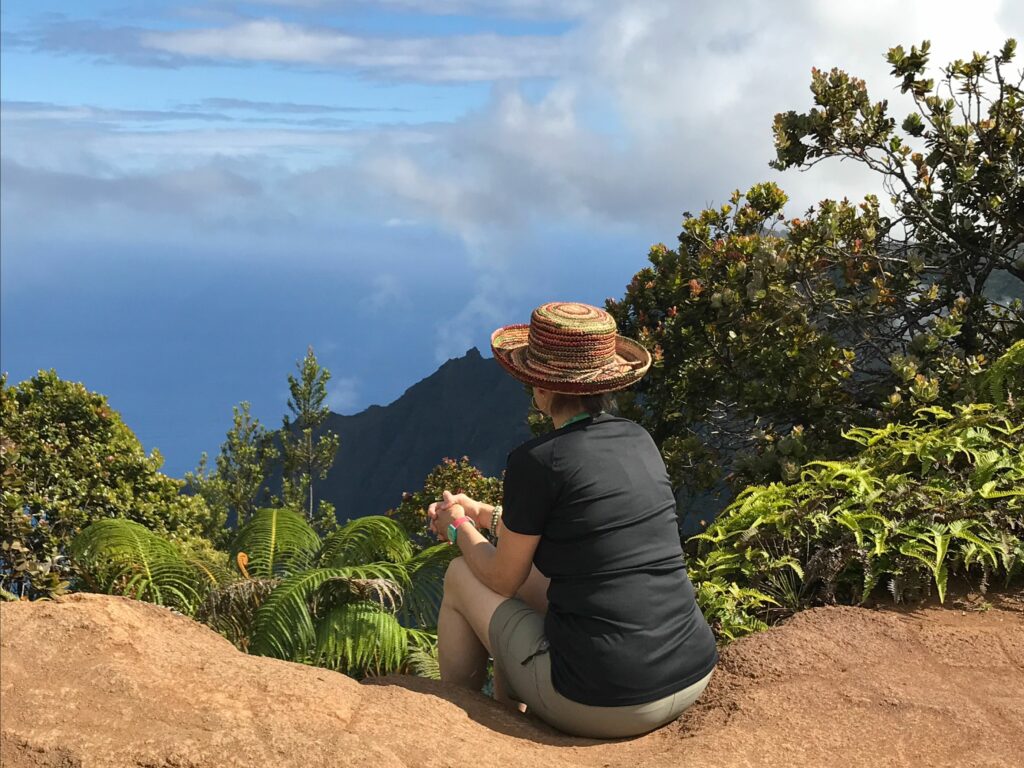 God put the story of The Prodigal Son in Scripture, so we know He understood this would occur in families, but we only hear about the son and the father. When I get to heaven, I have a lot of questions and one thing I want to know is "What was the Prodigal's mother doing???"
Did she cry every day? (done that).
Did she stalk her child? (done that). 
Did she wear herself out worrying? (done that).
As I live through being a prodigal's mother, I have learned some very important things from others who have also walked this hard journey. 
You have to keep breathing.
I learned this from my friend Tracie, who is the illustrator of Second Mother.  She experienced the death of a child, and her ministry around grief and loss uses the saying "Just Breathe."  And although a prodigal child situation holds the hope of return, I have at times missed my child so much that it took my breath away.  During these hard times, doing even little things to care for myself felt like moving through wet cement.  I had to force myself to do small tasks of self-care.  "I will stop and just breathe for a moment." "I rub on this lotion and take my time."  "I will take a bath for 15 minutes."  When our child is gone, we have to take care of ourselves no matter how much effort that takes. Because the sadness of the prodigal experience can overtake you and destroy your health.
You have to keep living.
I mean this in the most literal sense.  There have been times when I felt so overwhelmed by the pain of brokenness in our situation that I wasn't sure it was even worth it to continue living day to day.  It just all seemed too much with no end in sight.  I didn't know if I could carry the weight of it.  If you find yourself in this place, do not stay there for one second.  Get up, call a friend, tell your significant other, find a counselor, do whatever you have to do to shake off that darkness.  Satan is after your child AND you.  You are the cornerstone of your family.  If the enemy can take you down, there is nothing for your child to return to.
You have to keep loving.
It's likely you have other children that have not left emotionally.  These kids need you just as much and maybe even more now.  While I miss the prodigal desperately, one positive thing I can do is use this space to build my relationship with my other children.  Don't forget that their hearts are also wounded by the chasm that has opened.  Siblings react many different ways to a prodigal sister or brother, and it can be very hard on them to find their footing in the space.  Often, they too feel abandoned and betrayed. Perhaps they are still in touch with the prodigal and feel caught between relationships.  Double down on your love and affirmation and enjoy those staying kids with all you've got.
In the waiting, don't forget to keep living.  You are an amazing mother and every deposit you have planted in your child's heart will not return void.
And the son said to him: Father, I have sinned against heaven and before you. I am no longer worthy to be called your son.'But the father said to his servants, 'Bring quickly the best robe, and put it on him, and put a ring on his hand, and shoes on his feet. And bring the fattened calf and kill it, and let us eat and celebrate. For this my son was dead, and is alive again; he was lost, and is found.'  And they began to celebrate. Luke 15:21
We will send you our monthly blogs and other news about how you can connect with like-minded women!