Whenever I am invited to speak somewhere, I always pray and ask God to tell me what to say. 

I'm heading to Eastern Europe this week to encourage foster and adoptive moms at events across Romania and Moldova.

A couple of weeks ago, I was sitting by our backyard pond praying one morning, and I knew I was being given the message for this trip. I hurried to write it all down just as it came to me.
When this happens to me, all the words are suddenly there and I just have to capture them on paper.
This message was about 
three themes
, and I wrote out those three words one by one. 
Brokenness.  Prayer.  Royal.
Those three words looked a little disjointed to me as they aren't even the same figure of speech.  I thought about changing them or making them longer. But I was in a hurry, so I typed it up as it was.
A few days later, the event organizer suggested I send slides to go with my message.  I made the slides and then translated those three words into Romanian. 
When I saw them on the screen, I was speechless and in awe. 
Here's how they look…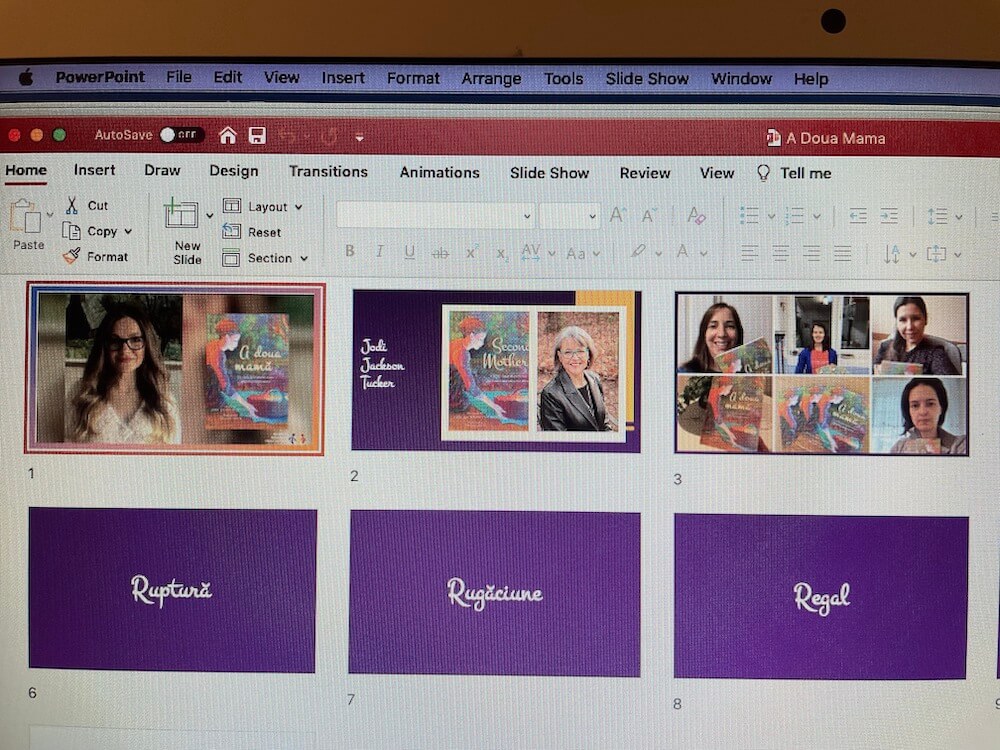 Those three seemingly random words made perfect alliteration in the language of the women who will hear this message. 

WOW GOD.  Just wow.

Isn't it amazing how the Holy Spirit speaks to us…if only we would listen.
 
So many times in my life, I have felt the nudge to call someone or do something and I brush it off.  I let my own ideas or worries or insecurities or busyness keep me from following through.  

I started reading Proverbs yesterday, and landed right here…
 
Trust in the Lord with all your heart and lean not on your own understanding; in all your ways acknowledge him and he will make your paths straight.  Proverbs 3:5-6
And once again I'm reminded of all the times I lean on my own understanding when God's ways are so much higher.

The Father gave me his perfect message with perfect alliteration for his daughters in Romania and Moldova. 

My prayer is that I can truly listen and be, as Mother Teresa once said, "a little pencil in his hands."